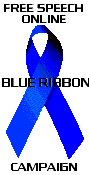 Join the Blue Ribbon Anti-Censorship Campaign!
---
Some pictures:
Me receiving my Brown Belt at the Kodenkan Jujitsu Dojo in June, 2002. Left is Sensei Clive Guth, right is Professor Tony Janovich, my instructors.
Me dressed up for an interview! Dec 2001
A picture of me and my friend, Irene.
A picture of me and my friend vampy.
Here is another with GRR Martin. , dated 2/26/1999.
This is at a book signing. The guy in the picture is George R R Martin, one of my favorite authors, who is writing the excellent Songs of Fire and Ice series. If you like high fantasy, I suggest picking up the first book, A Game of Thrones.
Thanks to Rose Huegen for taking the picture, and to Martin!
Various other pictures in my gallery!
---
For information about me, click here.